Bioesthetic Restorative Dentistry
Bioesthetic Restorative Dentistry
Bioesthetic Dentistry is a principle-based biomechanical and biological approach to restorative dentistry that seeks to restore optimal function and sustain lasting natural beauty of the teeth, smile and face.
Bioesthetics®
considers the face, lips, mouth, jaw joints, jaw bones and skull, nerves, muscles, tongue, and airway more than just separate individual parts but as a collective whole called the Chewing System.
 "Bioesthetics® is the study or theory of the beauty of living things in their natural forms and function"
Robert L. Lee, MS, DDS
Observational research by Dr. Robert L. Lee, MS, DDS revealed that individuals with unworn teeth, healthy bites, and stable jaw joints working together in chewing harmony sustained the natural beauty and function of their teeth for a lifetime. Based on his findings of nature's design, known as the Biologic Health Model, Dr. Lee developed a treatment concept called Bioesthetics® engineered to establish an optimally functional harmony between all parts of the chewing system.
The Biologic Health Model
Common concerns such as worn or chipped teeth, crowded teeth and orthodontic relapse, recurrent headaches, neck, shoulder or upper back pain, pain, popping or clicking in the jaw joints, and signs of grinding or clenching of your teeth may be an indicator your chewing system is in disharmony. If this is the case, Bioesthetic Dentistry is the best option to help you restore optimal health, function and natural beauty that lasts a lifetime.
Unlike many other conventional treatments, Bioesthetic Dentistry diagnoses the cause of tooth wear and other chewing system disharmony instead of focusing on the symptoms. Early diagnosis and intervention allow a much more conservative solution than any other approach in dentistry can offer.  A thorough investigation of how well your teeth fit and work together (occlusion) and the health and function of your jaw joints (TMJs, or temporomandibular joints) forms the basis for diagnosis and a Master Plan for treatment.
The Biologic Health Model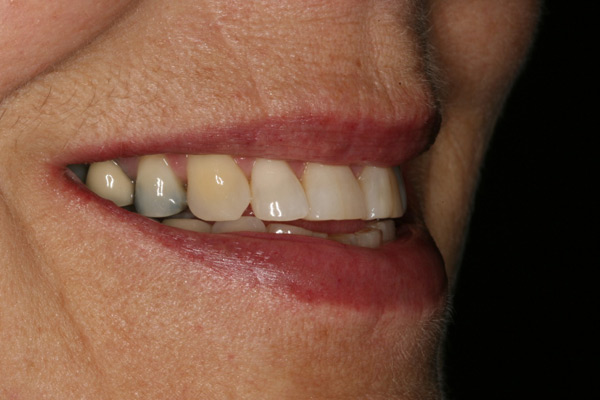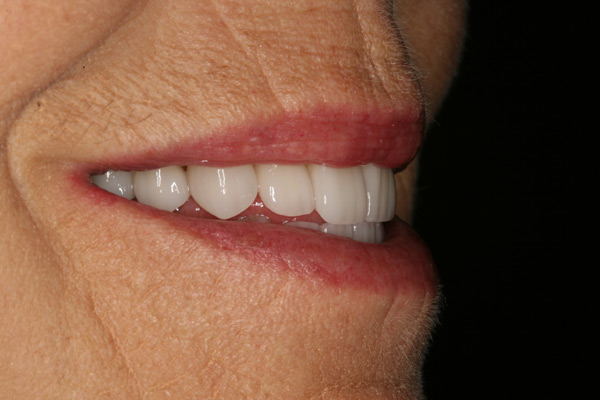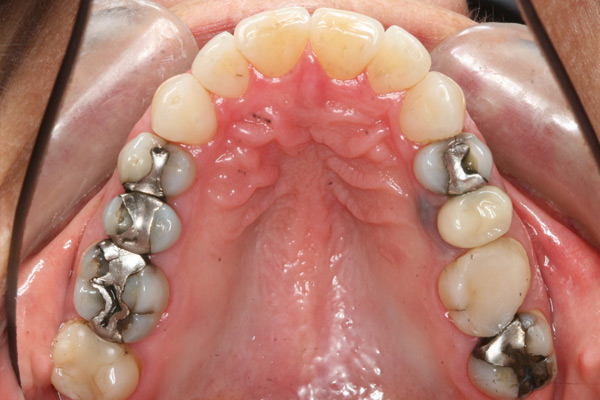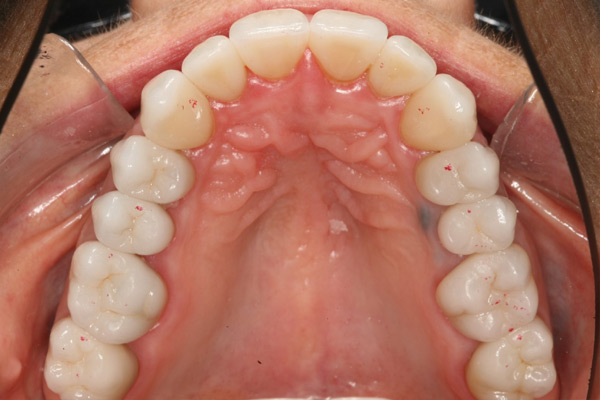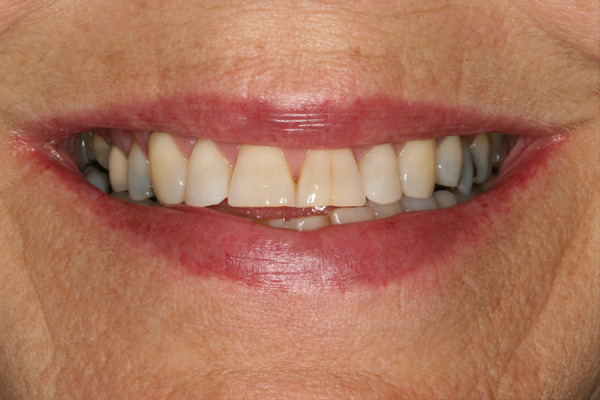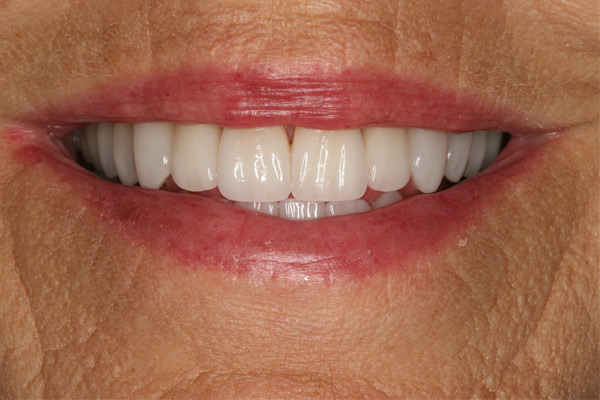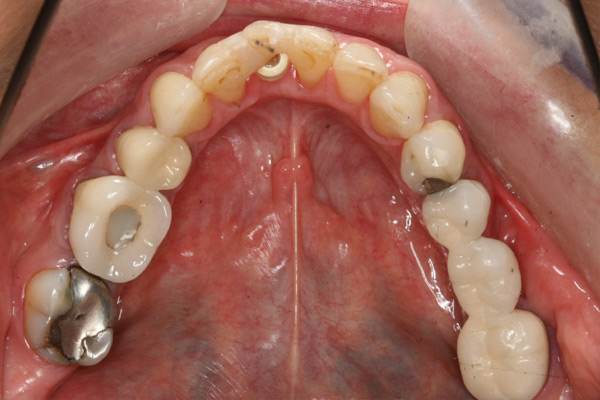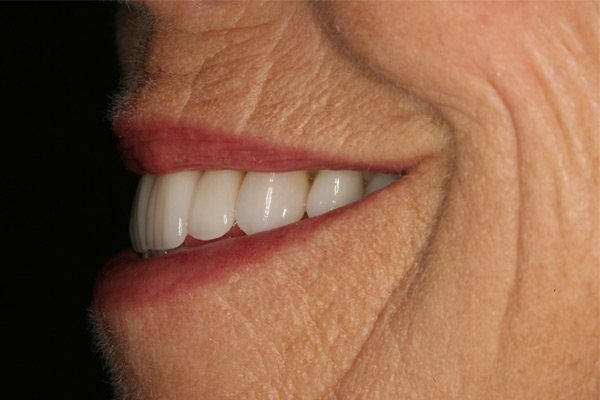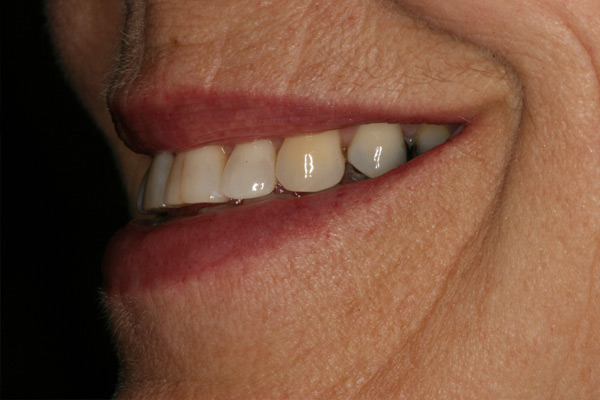 The Biologic Health Model
Bioesthetic Rejuvenation with EMax® crowns by Dr. Amy C. Madden Kinney, DDS
Since 2004, Drs. Kinney have incorporated Bioesthetic Dentistry as a foundational basis for all the restorative, cosmetic and advanced dental care they provide.  Unworn teeth in a healthy bite relationship working together with orthopedically stable temporomandibular joints provides efficient chewing, protection from premature unnatural tooth wear, and helps maintain the youthful appearance and lasting natural beauty of the teeth, smile and face.   The goal of Bioesthetic Dentistry is to establish biomechanical harmony to the chewing system and restore your teeth to their optimal shape and relationship – resulting in a healthy, functional, youthful, and naturally beautiful smile. To learn more about the OBI Foundation for Bioesthetic Dentistry, click here.
The Bioesthetic Process 
The first step is a comprehensive analysis of your chewing system using 3D CBCT digital imaging of the airway, jaw joints, teeth, and facial bones, cephalometric orthodontic analysis of the skull and jaws, photographs of the face, teeth and smile, and special instruments to evaluate jaw alignment and TMJ function along with models of your teeth on a chewing simulator called an Panadent® Articulator.
If there are signs of TMJD symptoms or we suspect any hidden orthopedic problems with the jaw joints, we use a removable TMJ stabilization splint called a Bioesthetic Maxillary Anterior Guided Orthotic® or BIOORTHOSIS®, to determine the health and position of the jaw joints before any final treatment planning decisions are made.
Once the Bioesthetic diagnosis is complete, all the treatment options available will be explored and discussed with you.  Our goal is to treat any problems as conservatively as possible – with braces to align teeth correctly, reshaping the biting surfaces of teeth with composite bonding, porcelain inlays or onlays, veneers or crowns on severely worn and damaged teeth, and metal-free dental implants for missing teeth – all designed to rejuvenate the natural beauty of your smile and restore optimal chewing function and comfort.
Request an Appointment Online
If you have been searching for a caring and experienced Biological and Holistic dentist, or have questions about our practice, we invite you to request your personal consultation with one of our doctors today. Please click below to request an appointment online.
Our Approach
We'll help you achieve the dental health you have always wanted and help you maintain optimal health for life.
Experience – Over 25 years in Private Practice.

Expertise – Advanced Clinical Training and Certifications

Exceptional – Our Results Speak For Themselves.
</p>
<h1>Follow Us</h1>
<p>