Orthodontic treatment is more than just about straight teeth.  Most orthodontists and general dentists focus primarily on tooth alignment, cosmetics, and smile design and do not correct the functional relationship between the teeth and jaw joints – this is where we differ.  Our office focuses on bite correction orthodontics – not just tooth alignment – we call it Biologic Orthodontics™.  In our office, we achieve the very best results possible because we take the time to properly diagnose and carefully treat every adult and child as an individual, never with a one-size-fits-all approach.
Not all orthodontic treatments are the same nor do they set out to achieve the same goals of treatment. This distinction is crucially important to know when choosing the right treatment for you or your child. Here are some important facts you should know when choosing orthodontic care for your family.
BITE CORRECTION ORTHODONTICS:
Only a small fraction of orthodontic specialists and general dentists have pursued additional advanced training in
Bioesthetics™
to learn how to provide optimal bite correction treatment.  In our office, we refer to bite correction orthodontics as
Biologic Orthodontics™
as it focuses on a comprehensive diagnosis and treatment for optimal bite correction with respect to healthy airway and orthopedically stable TMJs, optimal tooth, muscle, and jaw joint alignment for functional chewing health, and naturally esthetic smiles and faces designed for lasting health and beauty in accordance to the
Biologic Health Model™
. 
Biologic Orthodontics™

 
has very specific and defined goals: beautifully aligned teeth that fit harmoniously with properly positioned jaw joints – promoting healthy teeth and gums, optimal chewing function, and ideal facial and smile balance – for life!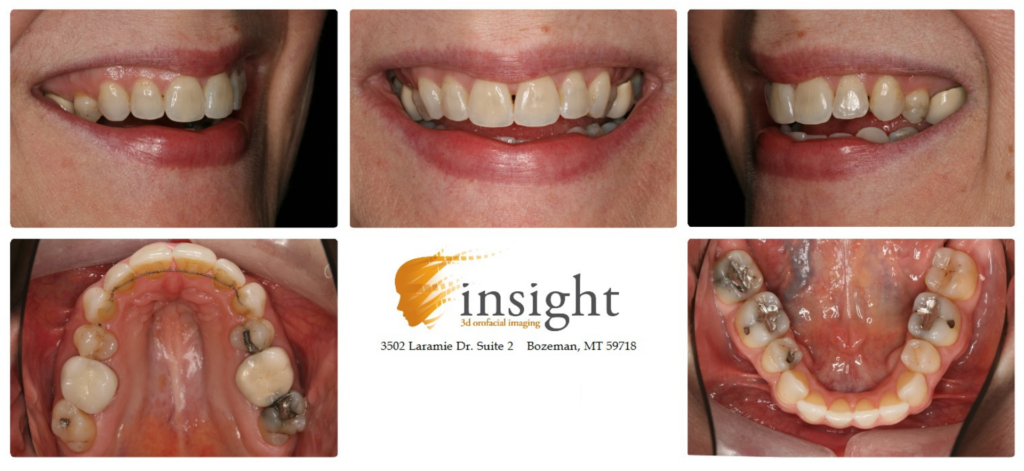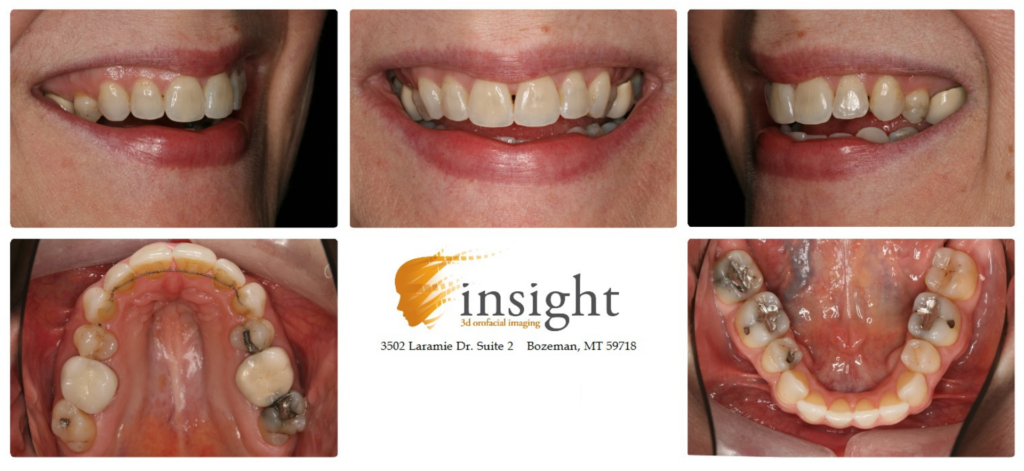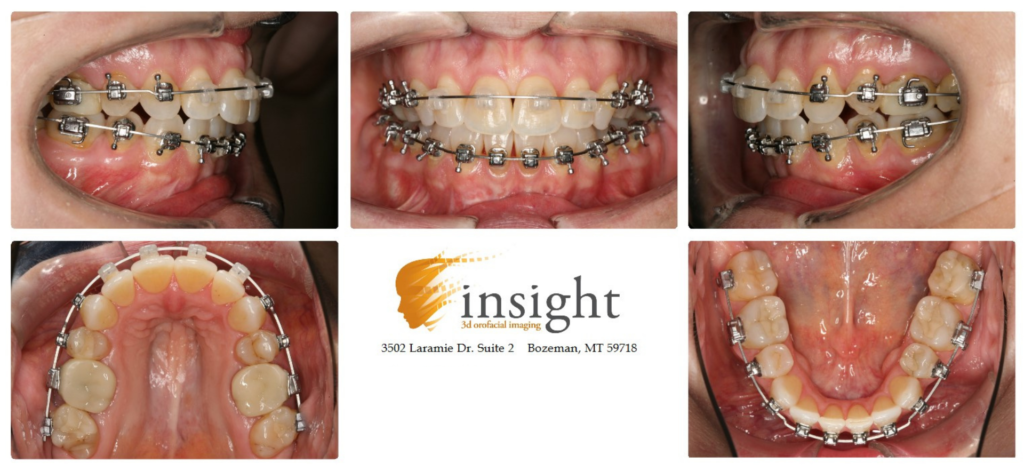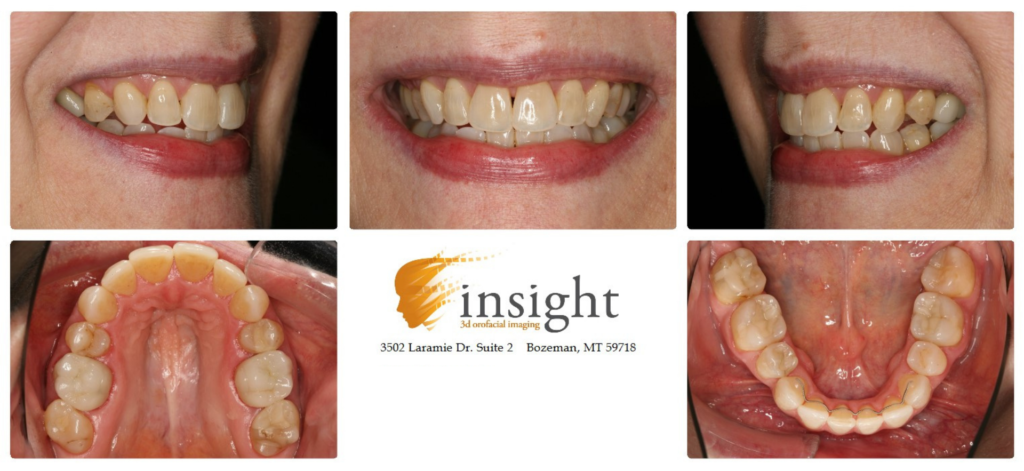 CONVENTIONAL TOOTH ALIGNMENT ORTHODONTICS:
Tooth alignment orthodontics focuses on aligning teeth to improve the smile. This approach discounts the absolute importance of the orthopedic alignment of the jaw joints (TMJs) and assumes that problems with the teeth/muscle/jaw joints relationship is of little significance or consequence to the final outcome of treatment.  Most orthodontists and general dentists believe simply straightening the teeth to align them properly will serve the patient well enough.  This is the predominant business model in specialty orthodontic practices, where traditionally the care is largely provided by dental auxiliaries under "supervision" by the orthodontist.
Clear orthodontic aligners like Invisalign™ and ClearCorrect™ are commonly offered in cosmetic-focused general dental practices while SmileClubDirect™ and Candid™ are becoming increasingly popular "DIY" at-home treatments.  Clear aligners give the cosmetic illusion of "straighten teeth" with risks to the long-term health, function, and stability of the teeth. Beware of the short-term promises made by tooth alignment orthodontics. The results are always more compromised compared to bite correction orthodontics and the negative consequences can be harmful since it almost always requires some permanent removal of tooth enamel to align teeth straighter. Pretty smiles are certainly important, but the health of the smile probably won't last without proper bite correction.
Myobrace
Myobrace is a preventive pre-orthodontic appliance system designed to specifically correct poor oral habits while treating upper and lower jaw development problems.  Myobrace is most effective after a child's permanent front teeth have come through and before all permanent teeth have erupted.  The appliances correct poor oral habits which are the cause of crooked teeth while providing light forces to help expand the upper law and align the teeth into their correct natural position.
Our office has successfully used the Myobrace for Juniors™,  Myobrace for Kids™, and Myobrace for Teens™ for nearly a decade.  Unlike traditional orthodontics, the primary goal of the Myobrace approach is to achieve naturally straight teeth for life – often without the need for braces or retainers.  Treating the causes of crooked teeth also improves general health and allows children to reach their maximum genetic growth potential. For more about Myobrace® click here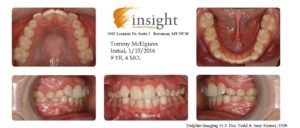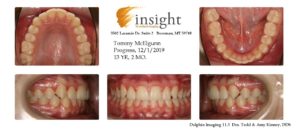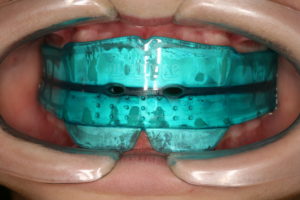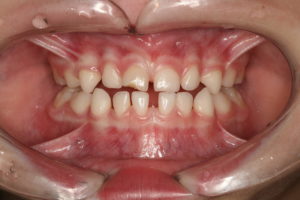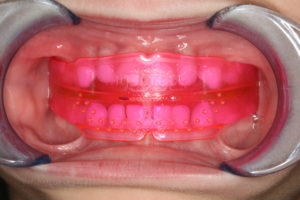 Damon Braces
The Damon® System is based on a unique treatment philosophy that goes beyond straight teeth.  Both children and adults can benefit from the Damon® System and achieve beautiful results in less time and more comfortably than they've ever imagined. Drs. Kinney have been using Damon® Braces for over 15 years to treat their orthodontic patients without the need for headgear, painful expanders or extractions in most cases.

Request an Appointment
If you have been searching for a caring and experienced Biological and Holistic dentist, or have questions about our practice, we invite you to request your personal consultation with one of our doctors today. Please click below to request an appointment.